Combined ID OD Spray Machine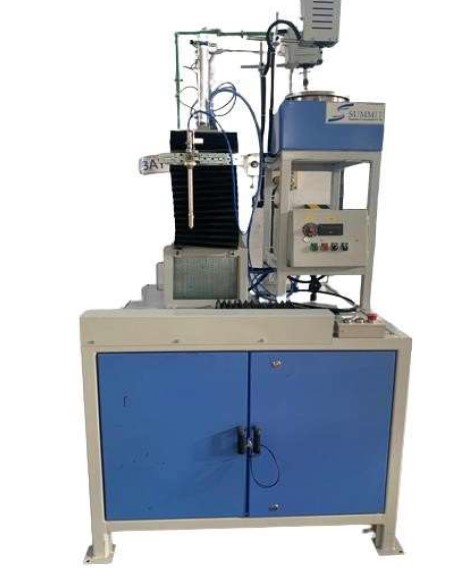 This machine has the capability to function both - Coating outside surface of the metallic component as well as coating inside surface of the metallic component. This machine thus provides flexibility to our customers who would like to have Inner Diameter as well as Outer Diameter spraying at a single place. Ensures quality with air and liquid control; eliminates quality problems due to uneven application of the spray solution due to changes in spray pattern or drop size.
Features:
Pneumatically operated Spraying unit- 1no, with Gravity Feed Gun
Electrical motor operated job rotating unit
Motor, Clutch brake unit with Electric Control Panel with Drive & PLC mounted in machine enclosure
Both ID and OD can be sprayed by manual shifting of gun.
The thickness of 6 to 8 microns can be achieved in a single pass/coat
Product Parameters:
| | | |
| --- | --- | --- |
| 1 | Inner Diameter Spraying Area | 25mm to 250mm |
| 2 | Outer Diameter Spraying Area | 25mm x 180mm - 240mm to 200mm x 250mm |
| 3 | Electrical Power Supply | 415V AC, 50Hz,2Kw |
| 4 | Pneumatic Air Supply | 4-6 bar |
| 5 | Spray Length | 180 mm |
| 6 | RD gun | 1 |
| 7 | Electrical Motor Load Capacity | 22 Kg |
| 8 | SS Containers | 2 No. 9 liter |
| 9 | Cubic Feet per Minute (CFM) | 7 |