Direct Heaters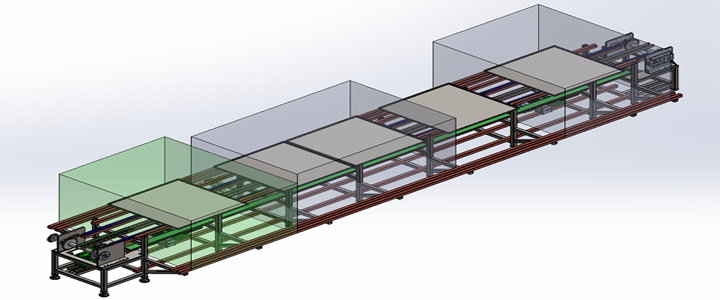 Pallet Handling Conveyors:
Pallet handling conveyors are systems designed to move and handle pallets as well as other heavy-duty loads along conveyor belts, chains, skate wheels, or rollers.
These systems maximize floor space and minimize load handling by carefully moving large and heavy products safely and efficiently.
Pallet handling conveyors have the strength and versatility to work efficiently in a wide variety of applications.
Pallets can be passed though process cycle and its robustness isuseful for part handling in heaters, dryers, spraying stations.
Pallets give us flexibility to start stop at various operating locations, inspection etc activities.
Specifications
| | | |
| --- | --- | --- |
| 1 | Roller Material | MS |
| 2 | Length | 1-10 meter |
| 3 | Capacity | Up to 150 kg |
| 4 | Usage/Application | Material Handling |